Digital Dissolved Ozone Sensor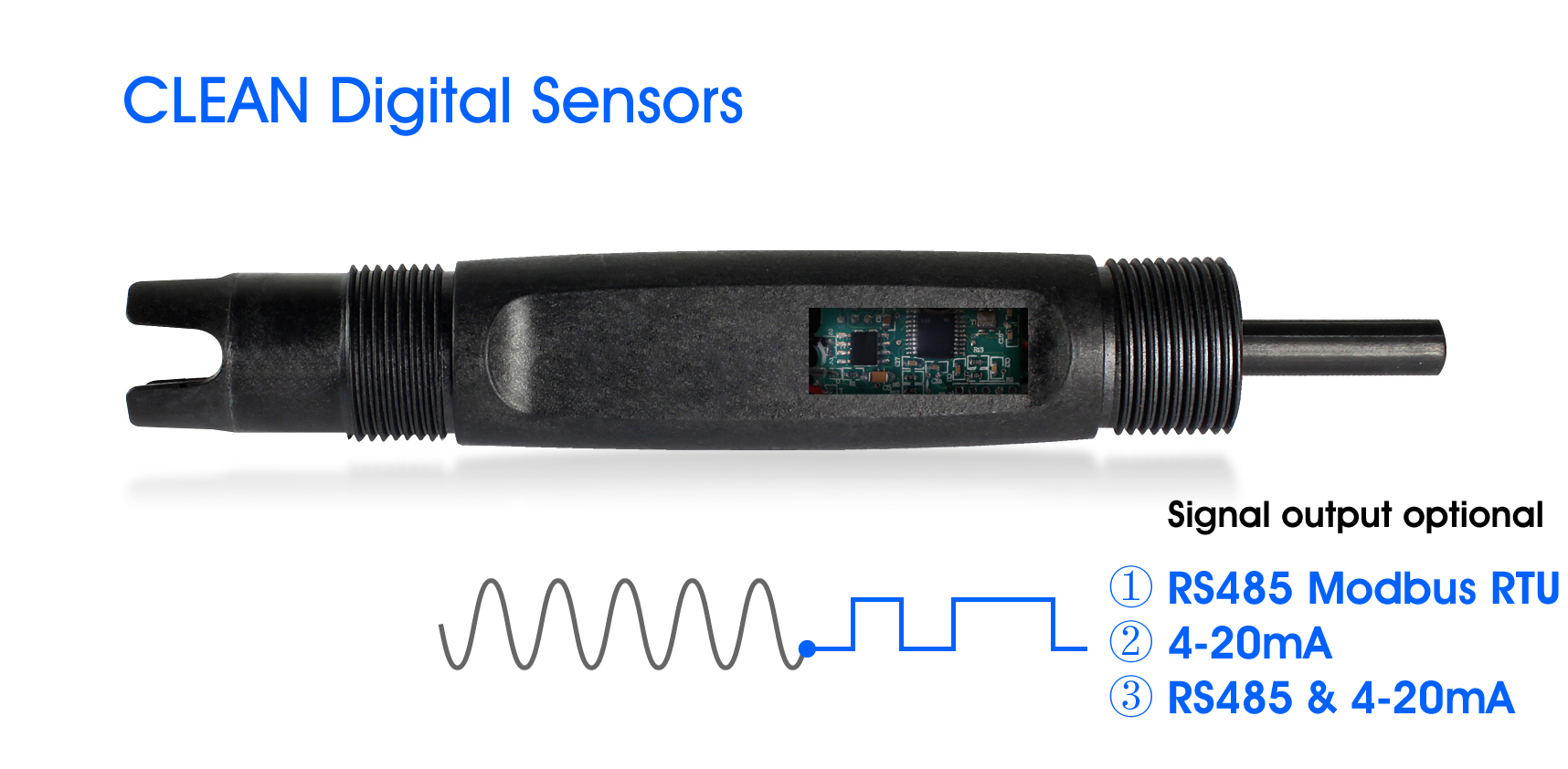 (optional accessory)
A580L Flow cell
This Flow cell is designed for the measurement of residual chlorine with a potentiostatic method, but can be used for other sensors and measures too. The cell's manufacturing characteristics allow the sample to run through the potentiostatic electrode site with a constant velocity. The in-flow can be regulated through a check valve.
CS6530D Digital Dissolved Ozone Sensor
download

| | |
| --- | --- |
| Order number | CS6530D5T |
| Specification | |
| Principle | Potentiostatic |
| Range | 0 - 2.000 mg/L, 0 - 20.00 mg/L |
| Resolution | 0.001 mg/L, 0.01 mg/L |
| Temperature range | 0 - 70 °C |
| Pressure | 0 -6 bar |
| Optimum Flow Rate | 25-100 L/h |
| Shell material | Glass+POM |
| Thread Cap | PG13.5 |
| Electrode dimensions | ø12x120mm |
| Cable length | 5m |
| Connector | Terminals |
| Output | RS485 Modbus RTU |
| Power input | DC 12V |
| IP rated | IP68 |
CS6730D Digital Dissolved Ozone Sensor
download

| | |
| --- | --- |
| Order number | CS6730D5T |
| Specification | |
| Principle | Potentiostatic |
| Range | 0.00mg/L~20.00 mg/L |
| Resolution | 0.01 mg/L |
| Accuracy | ±0.02 mg/L |
| Temperature range | 0 - 70 °C |
| Pressure | 0 -6 bar |
| Optimum Flow Rate | 25-100 L/h |
| Shell material | Glass+PP |
| Thread Cap | 3/4″ NPT |
| Electrode dimensions | ø30x160mm |
| Cable length | 5m |
| Connector | Terminals |
| Output | RS485 Modbus RTU |
| Power input | DC 12V |
| IP rated | IP68 |