PH2000 2-Wire Transmitter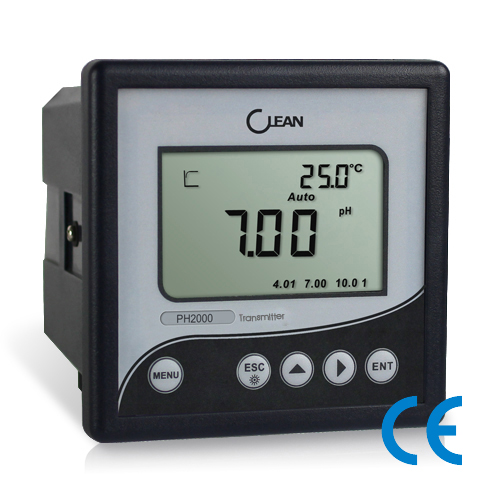 PH2000 2-Wire pH / ORP Transmitter
Designed for all-weather precise pH / ORP signal transmittance at complex industrial sites. Two-wire design, Symmetrical input, isolated input and output ensures clear, uninterrupted data transmission even in electrical interference environment. PH2000 is your smart choice.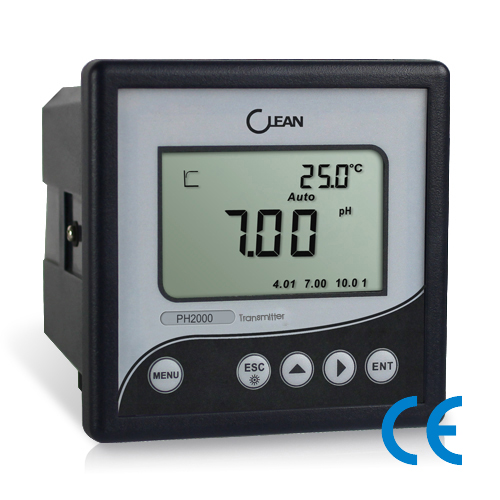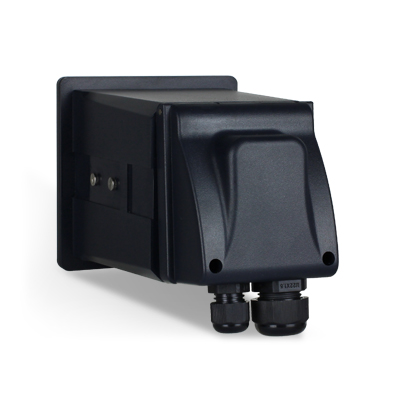 ●
2-Wire design, remarkably saving cost and space, Isolated input and output.
●
User define scaleable 4-20mA outputs for pH/ORP.
●
Verify output current online.
●
Under measurement range: signal output 3.80mA; Over measurement range: signal output
21.00mA.
●
Large LCD, with high luminance LED backlight.
●
Menu-driven program that simplifies set-up.
●
IP65 rated, waterproof and low current, applicable in extreme conditions as in pharmaceutical,
ferment,petroleum, chemical and light industry process.
●
Optimum protection against electromagnetic interference.
●
Glass electrode and antimony electrode are selectable to meet different industrial situations or
HF(hydrofluoric acid) measurement situation.
●
Power: 24VDC
| | | |
| --- | --- | --- |
| pH | Range | -2.00-16.00 pH |
| | Resolution | 0.01 pH |
| | Accuracy | ±0.01 pH |
| | Signal Input Impedance | ≥1012 Ω |
| ORP | Range | -2000~2000 mV |
| | Resolution | 1 mV |
| | Accuracy | ±1 mV |
| Temperature | Temperature Range | -10.0~110.0 °C |
| | Resolution | 0.1 °C |
| | Precision | ±0.3 °C |
| | Temperature Sensor | Pt1000 |
| | Temperature Compensation | Automatic/Manual |
| Signal Output/load | Signal Output | 4-20 mA (Adjustable) |
| | Current Accuracy | 1%FS |
| | Load | <500 Ω |
| | Under measurement range | signal output 3.80mA |
| | Over measurement range | signal output 21.00mA |
| Others | Power | 24 VDC |
| | Working Temperature | 0~60°C |
| | Humidity | < 90% |
| | IP Rated | IP65 |
| | Installation | Panel Mounting |
| | Dimensions | (H×W×D) 108×108×158 mm |
| | Panel Cut Size | 94.5×94.5 mm |
| | Weight | 0.5 kg |
| | | |